Content + Social = Quick and cost effective Lead Generation?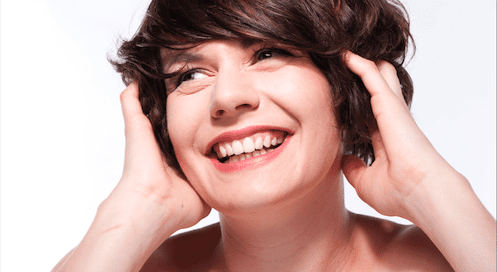 Veronika Birnkammer, Marketing Options International-
"Content is King!" So says… well, everyone! 
Everybody is blowing the same whistle – "Content" must surely be a contestant for the most overused term in marketing in 2013. Sure, content needs to become more relevant, of higher quality, well targeted and it must stand out from the competitor's content. But what really makes content marketing different from other marketing and how do you facilitate all that with budgets that aren't exactly increasing?
Content + Social = Quick and cost effective Lead Generation?
Most briefings this year have started with something like "I need to generate more leads with the same amount of money. " This is often followed by "…and we should also do something social". Here's the thing: producing quality content isn't cheap. And "social media activity" isn't traditionally a quick lead generation machine either. Yet the quality of leads captured by social engagement and interaction with highly engaging content can certainly outweigh a greater quantity of poorer quality leads.
What I have found most effective for promoting video content is a combination or traditional, personalised email marketing, social media advertising and PPC. After two years of closely monitoring the impact of sponsored newsletters, banner ads in online publications and telemarketing I have observed that these channels had next to no impact on the amount of quality leads being generated. Highly targeted telemarketing may have increased registrations for these offers; however it showed these contacts were unlikely to actually engage with the content.
On the other hand, the quality of leads generated through email, social and PPC is demonstrated by the fact that we have a response rate and conversion rate over 10 times higher than what we have seen coming through telemarketing and display ads.
So I am gladly leaving out expensive advertising and telemarketing in order to invest in social advertising on LinkedIn and paid search. ROI has proven this to be a good mix, for now.
But is it really Content?
I would say it is generally a good idea to replace some of your more traditional content such as webinars and white papers with video for new campaigns in order to create a multidimensional experience and engage with your audience on a higher level. However, "creating a video" should not be the objective of any campaign. Video can be an essential part to achieve objectives, not the goal itself.
Examples of creating a video because "it's the thing at the moment" are campaigns that have a video as their centrepiece but when looking at the clip, it is no more than an ad. Genuine content needs to strike a balance between offering value and information and linking back your brand or product. fake content does the opposite. People who have to register in order to watch a minute-long ad are turned off and feel like their time has been wasted.
So, what's my Point?
Video is a great medium to make a message come to life, no matter how dry the subject. If done well, it can have a huge impact on the way your product is perceived and even generate leads to fill your sales funnel.  But the question is not whether you want to do a video as your next content campaign but whether you have a great story to tell and value to offer your audience, in which you can embed your key messages.
And if that is the case, I can only recommend getting in touch with Andrew and the team at Pemberton because if you have a good story to tell, they will make it a great one!  For example, watch this recent production for Zurich Financial Services which uses powerful storytelling to show the benefits of Business Interruption Insurance (8 min).
Courtesy Guest Blogger Veronika Birnkammer, Marketing Options International