Drones in Documentary Film Making (36 min)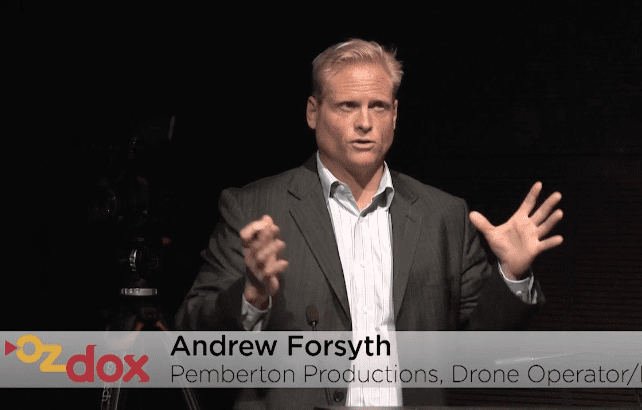 I recently had the opportunity to give a talk to a group of Australia's top documentary filmmakers at AFTRS, the Australian Film, Television and Radio School at Fox Studios with Kim Batterham, Head of Cinematography.
My task was to discuss the use of drones as a vehicle for storytelling, CASA regulations and logistical considerations for planning film shoots.
The event was streamed live on Facebook by Alan Butterfield with some clever AV switching between the slide deck, pre-recorded videos and a multi live camera feed.
We had about 80 people in the theatre, with a further 100+ people tuning in online.
I very much appreciated the opportunity to show some of our work and to participate in the Q&A session with Lizz Vernon after the presentation.
Thanks to Erika Addis and Brendan Palmer at Ozdox for assistance developing and  presenting the material and to Marcus Stimpson for providing me with this exciting opportunity.
I hope it may be valuable for anybody looking to use drones to tell interesting stories.
Andrew Forsyth