How long should a business video be?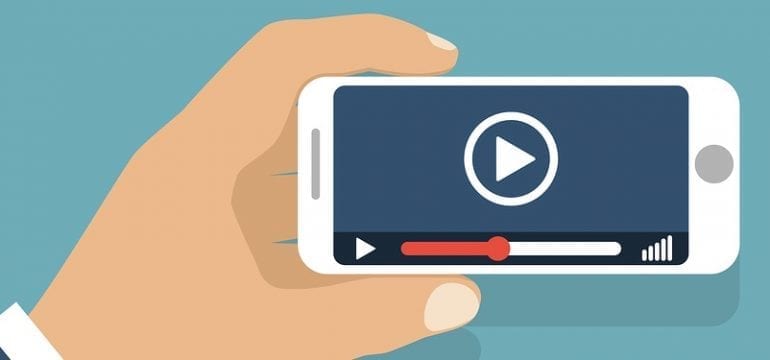 A common view is that 2-3 minutes is optimal for online viewing. Some people claim that anything longer risks losing the viewer's attention.  Others, however, argue more convincingly that optimal duration is determined by the production's objectives, content and target audience.  While 2 minutes might be just right for a certain objective, I tend to agree with the latter view and would add one more important variable: Context.
By context I mean the primary environment in which the video will be consumed. For example a desktop with speakers vs. an iPad with headphones, or a projector screen in a team meeting. And now with Apple TV and the like it's more and more likely to be beamed magically from a phone or tablet to the lounge room TV via Youtube or Vimeo. Now we have infinite searchable video channels right from the comfort of our armchairs!
Short videos work well if you need to compete with a lot of other noise, distractions and multitasking but if you have a viewer's undivided attention, you can deliver far more information and persuasive power over 5 to 10 or even 15 minutes.  In fact, some subjects and audiences warrant even longer duration.
It often makes sense to have two or three different versions of a video with different lengths to optimise for the viewer's context.  The advantage of the short version is that it forces you to boil down your message to its core essence, while a mid length or longer version allows you to get into the rich detail of your story and further engage your audience.  It's important to set the viewer's expectation up front so they know how long they need to put aside, a comment well made at the end of the interesting article "How long should your videos be?".
At the heart of any great video is a great story – well written, well shot and well edited to engage the viewer's intellect as well as making an emotional impact. In the end it is often the story itself which can largely determine the duration.