In Search of the Titans – Great White Shark Expedition with Andrew Fox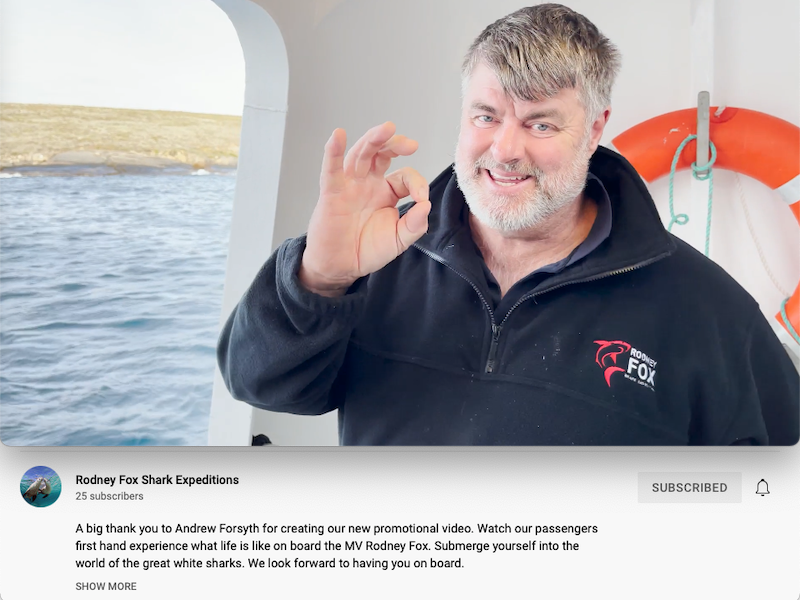 12 min film
Andrew Fox is recognised internationally as a leading authority on Great White Sharks.  He has spent over 40 years introducing filmmakers, photographers, researchers and tourists to what is surely one of the world's greatest adventures.
Winter is the time to see the larger but more elusive females, which can grow up to 5.5m in length.
In May 2021, I was lucky enough film the sharks from the safety of Andrew Fox's unique ocean-floor cage and produced a new promotional video for Rodney Fox Shark Expeditions's new website.  I hope the film gives you an idea of what it's like to see these magnificent creatures up close and to experience the excitement, fascination & cameraderie we felt with Andrew, his crew and a fun bunch of enthusiastic scuba divers. (1 min version: https://www.youtube.com/watch?v=AUbeYRH3gHI)
Just wow!