Skydiving 101 – How to save yourself when things go horribly wrong…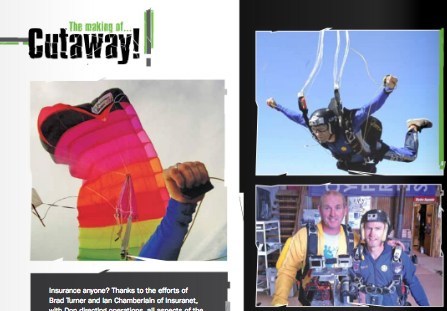 Two years in the making… this was one of the most incredible and challenging projects I've ever worked on.
Cutaway! Australian Parachute Federation's malfunction training video is designed to be used as an educational supplement to the required first jump course.
Featuring demonstrations by Australian skydiving champion, Michael Vaughan, it shows the different types of malfunctions that can occur and how to deal with them effectively using emergency procedures.
My sincerest gratitude to Michael Vaughan and Shane Sparkes for an incredible job producing a truly unique visual representation of the worst of skydiving malfunctions and how to survive them.
To get some idea of what was involved, Read "Themaking of "Cutaway! The Australian Parachute Federations Malfuntions Training Video" by Andrew Forsyth & Don Cross.