Tasmania's Moulting Lagoon
Tasmania 's Moulting Lagoon is a very special place. Home to the White Bellied Sea Eagle, it sits adjacent to the Big Punchbowl, now owned & managed by the Tasmanian Land Conservancy.
I recently had the privilege of documenting this unique environment from the air, working with my dear friend Stephenie Cahalan and James Hattam from TLC. As Steph explained to me, the ecosystem features a complex mosaic of wetlands, heath and woodlands, which support habitat for threatened species, including the globally threatened Australasian bittern and green and gold bell frog.
Apart from the incredible natural beauty, I was particularly interested in the Sea Eagles. Being an avid RC glider pilot, I have a keen appreciation for the way birds fly, using the wind and their razor sharp eyesight to catch their prey.
While it would've been great to have some aerial visuals of these superb predators, it was critical that we kept the drone well away in case there was any risk of attack. I was particularly wary after having seen footage of birds taking down a drone and flying off with it!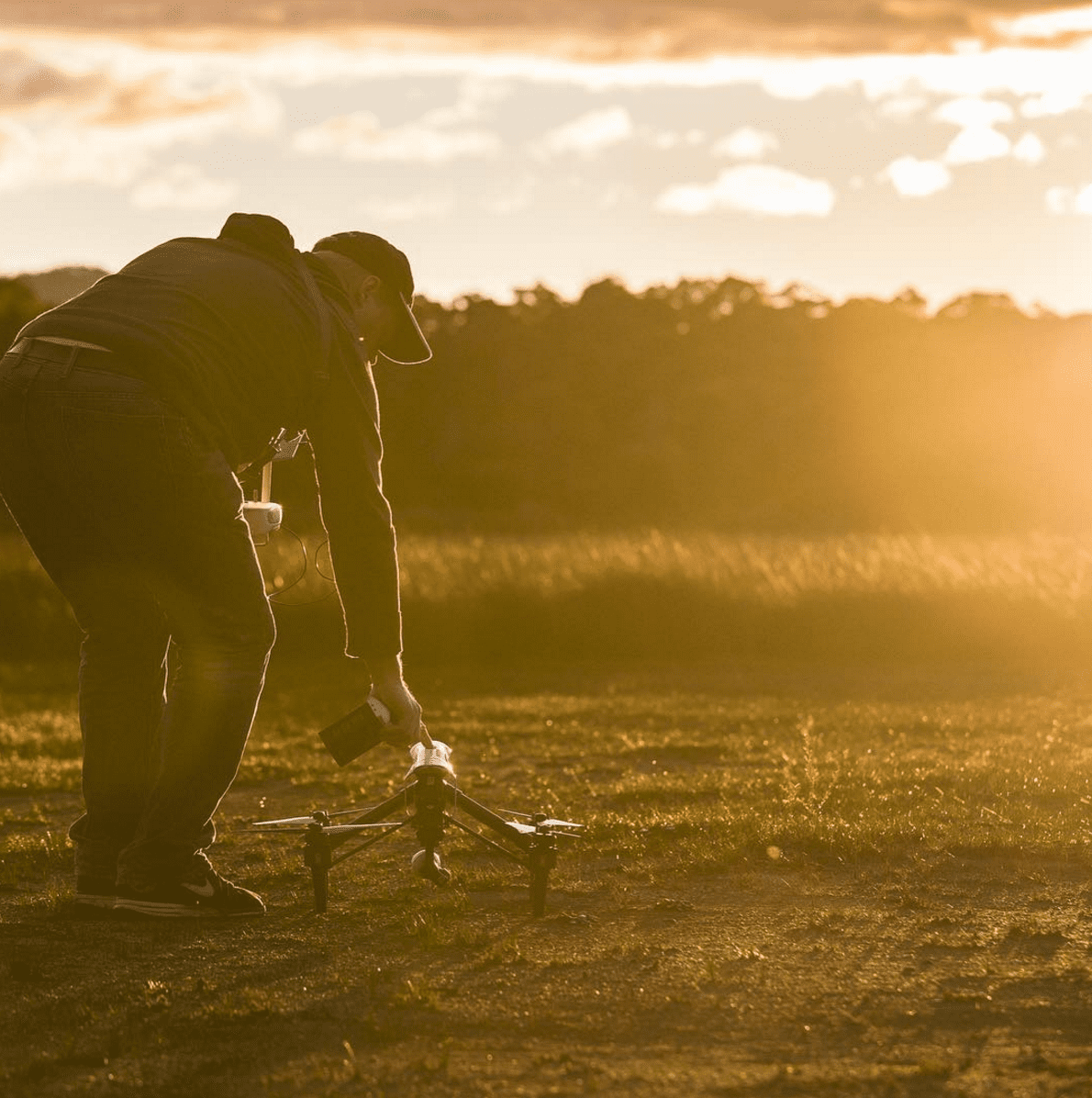 Since both eagles were high and well off in the distance, we were pretty sure we'd be able to capture some wonderful imagery without any real threat from the skies. I was hoping the sound of the spinning blades didn't attract their attention and that we'd have enough battery to stay aloft for up to 15 mins per flight, despite the stiff onshore breeze coming in from the bay.
Things were going smoothly when suddenly we noticed one of the eagles eye-balling the quad-copter. Staying high, It made a beeline towards our flying camera down below, then started circling, descending in gentle, graceful arcs and moving purposefully towards it's target. I had my finger on the trigger to dive, but in the worst-case may have been required to shut down the motors in mid-flight to avoid harming or killing this graceful creature. It was not an option I relished knowing it would pretty much write off our equipment!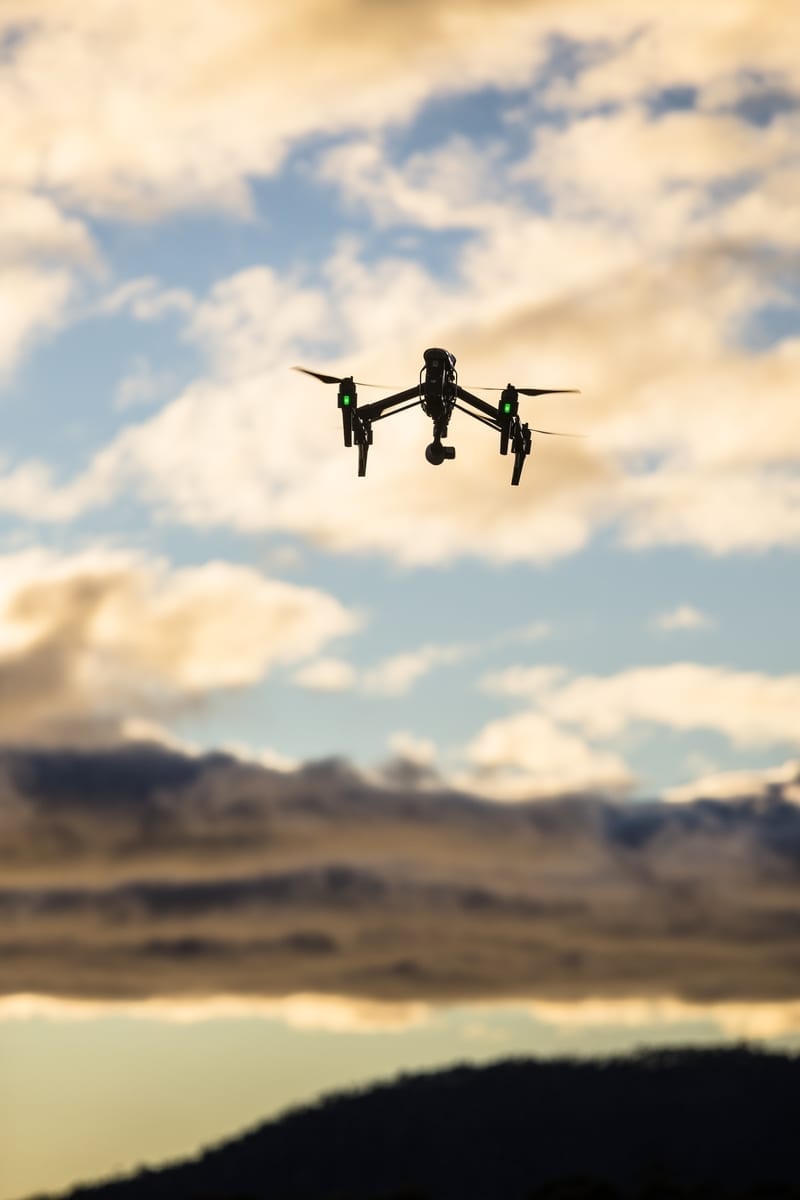 Just as this 6ft spanned White Belly was moving in on us, I lost sight of the drone. It had blended in to the forest background and as I frantically scanned and squinted, a radio call from James confirmed the powerful bird was closing in.  I could see him further up the beach, wearing bright yellow and closer to the fridge-sized nest we had seen on our way to the foreshore.  I commanded a decent, and was urgently trying to get a visual fix on our altitude when the drone reappeared, glinting in the sunlight.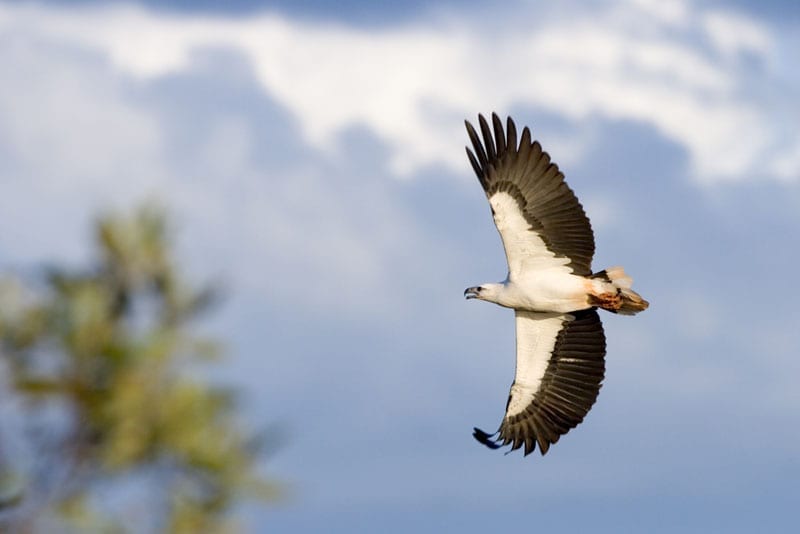 There were a very tense few moments and we all held our breath as I gently maneuvered away from the area, out to sea.  While it came a lot closer than I'd like, the eagle seemed satisfied that it wasn't a threat to it's progeny soaring above. With a couple of beats of its powerful wings it zoomed off towards it's nest.
With the low battery warning sounding, it was time to bring the Inspire 1 home.  Her landing gear angling downwards, I pointed into wind on final approach and she touched down in the soft Bearded Glasswort, native to the area.  After 20 hours of flight time to date it has proven to be a reliable and versatile airframe, producing smooth, high quality shots that I hope will help people appreciate the uniqueness and beauty of Moulting Lagoon and the Big Punchbowl.
I have a huge appreciation for the work TLC is doing to preserve these natural habitats -if you'd like to learn more check out the website at http://tasland.org.au/reserves/the-big-punchbowl/
Photography credits: Heath Holden
One minute video: